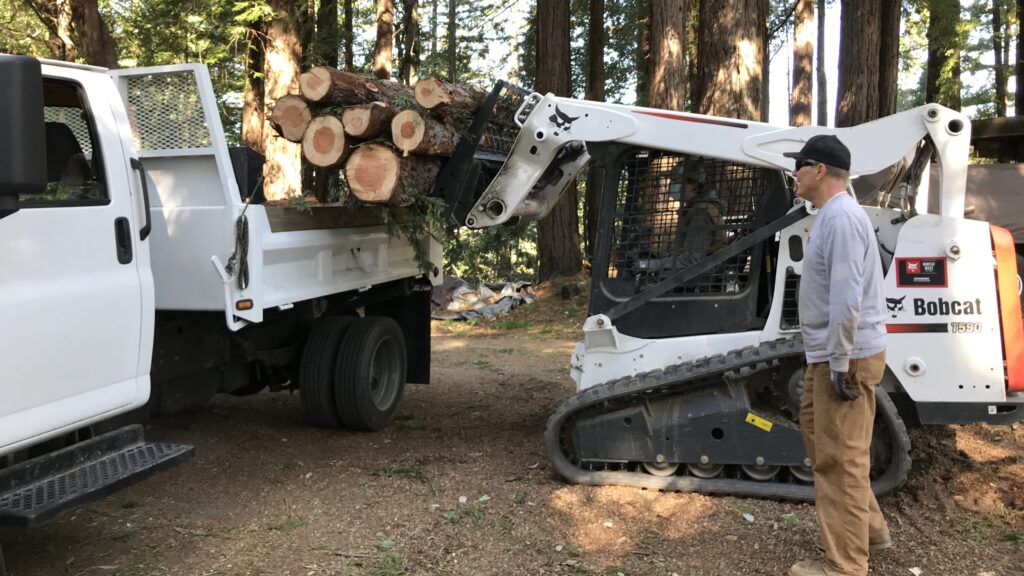 How We Work
Our style is to be as transparent as possible and allow for your input or questions before we start. Our people are extremely safe and effective (no new or day laborers) and are typically willing to work for $25-$50 an hour depending on the task and skill set required.
Non-technical tree climbing is $50 an hour if requested. Technical tree work is on a referral basis.
We are not contractors, so all work is performed at an hourly labor rate and actual cost basis with no mark-up to labor, consumables, or materials, we do average fuel cost by equipment run time per past experience.
While we bring a wealth of experience and trade knowledge, we understand that we work for you. We will offer our best advice as to methods, procedures, timing, and coordination before we start work, but are flexible if your needs change.
Equipment Rental Rate
Equipment move-in is typically about $100.
Excavator or Track loader with operator rent for $100 per hour run time plus fuel with 1 implement included.
The 72″ tractor mounted driveway roller (Vibratory Packer) rents for $40 an hour.
12", 18", 24" or 36" Buckets or trench compaction roller on excavator are included if we know to bring them before move in. 36" bucket is smooth (toothless) for fine grading, backfill and detailed grading.
Auger Drill on excavator (or track loader) and choice of 9", 12" or 18" bits rent for $10 per hour.
6-way dozer blade for track loaded rents for $10 per hour.
Hydraulic tree or post puller for track loader rents for $10 per hour.
Tele-Boom (telescopic lifting arm) for track loader rents for $10 per hour.
Smooth bucket, tooth bucket, forklift or trailer moving adapter are included with Track loader if we do not have to make a special trip.
The 52″ mower rents for $20 an hour plus fuel and any blades (about $30 for a set of 3) if conditions are excessively rocky and they get bent.
The 72″ high-flow tractor mounted "brush mower" rents for $40 an hour, in the unlikely event that we consume those blades, it is about $135 for a set of those much bigger blades.
Brush chipper rents for $40 per hour, plus fuel.
3 ton (or 3.5-cubic yard) dump truck with driver rents for $60 per hour plus fuel.
3/4 ton heavy duty pickup truck with driver rents for $50 per hour plus fuel.
4 ton transport trailer is towed with either of the bigger trucks.
1/2 ton pickup truck with driver rents for $40 per hour plus fuel. 10' trailer is included if needed.
Chainsaws rent for $25 per day flat rate as we need to prep and sanitize for pathogens every time they go out to a site.
Basic hand tools are included.
Expertise and Estimates
Bill and Nikki (Nikki is our garden/landscape designer with extensive knowledge of native plants and fire prevention) charge $60 an hour for services such as site supervision, CAD work, hand sketches, artistic renderings, site surveys, or any other technical work.
While we might not always know the full scope or duration at the beginning of a project, we will have a better idea once we get started and are happy to help you with cost projections to avoid surprises and allow early customer input to maximize the result for the money spent.